Test a Remote Gun - Book a Demo
To book a demo call 073 807 2388 (currently only in Gauteng) or use the booking form below.
Remote guns have been used in the military for many decades but only recent reductions in the price of components have allowed affordable remote guns into the civilian market.
We come to you so that you can try out a remote gun and test if it is the right solution for you. The demo is a fully working remote gun that is mounted on a vehicle at 2.7m from the ground (fixed remote guns should be mounted around 6m from the ground). The user gets a good "feel" for how the remote gun works.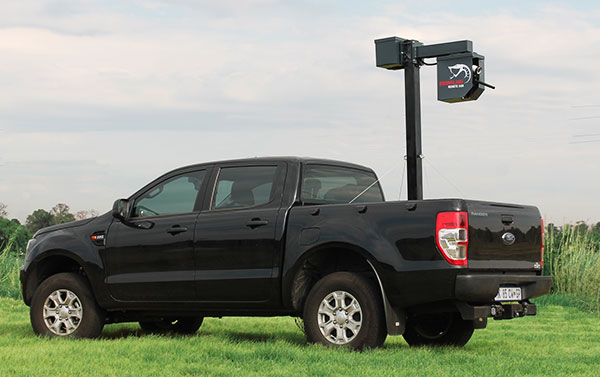 Demo Vehicle for Sublethal Remote Guns.
You can test a remote gun to familiarise yourself and make an informed decision about your security. There is no training required, Sublethal remote guns are very easy to use.