About Sublethal
Sublethal designs and manufactures advanced self defence systems.
The company was founded in 2018 in Johannesburg, South Africa.
Mission: Make South Africans Safe
The problem: How do you stop violent criminals in South Africa?
High walls, electric fences, PIR sensors and CCTV slows down criminals. Remote guns beat them off. The solution is obvious.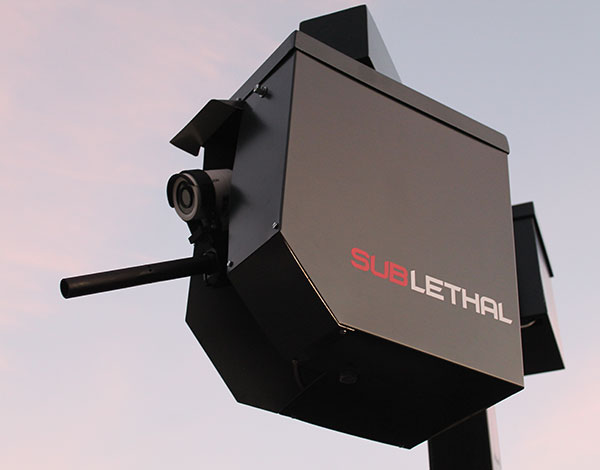 Where are remote guns made?
Sublethal Remote guns have been developed in South Africa for South African conditions and laws. The steel parts of the remote gun are mostly laser cut in South Africa for precision. The main weapon is a civilian paintball gun (made in Taiwan), most of the electronic components are made internationally. Assembly is in South Africa.
A South African security solution specifically for South African conditions!
This page was last updated on 1 December 2018.